We will take you on an audio journey in-store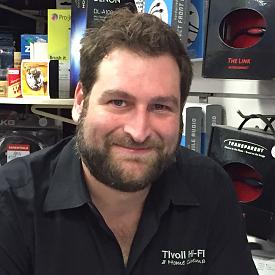 James is a little bashful about terms like 'Guru'. He's much happier with Enthusiast..., but when you've spent as much time as he has, listening to music on more high quality hi-fi combinations than you can count, Guru doesn't seem so exaggerated.
James was born into high fidelity sound. His Father is renowned for owning and cherishing a huge array of some of the best equipment ever to be conceived. The high fidelity path was the only option for James.
Since starting with Tivoli in 1994 James has amassed a huge knowledge of audio brands and models. He knows what works well with what else and in any given listening environment. His expansive knowledge of musical styles is also invaluable when guiding Tivoli's clients to a sensible, personally tailored choice of equipment.
If you want to be sure that you are getting the very best piece or pieces of quality hi-fi equipment to suit your individual requirements, look no further than James Tranchina and Tivoli Hi-Fi.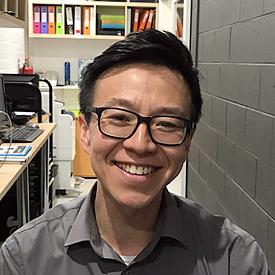 Like many, Paul developed his passion for music during teenage years, but his attraction to great sound developed into an intense interest in the recording process and how the fantastic sounds that he was hearing were captured. Audio Engineering seemed like the logical path and he has gained a wealth of experience in that field.
Now with Tivoli Hi-Fi, Paul is the 'go to' person when accurate design, set-up and installation of home cinema is required. Multi room custom audio systems are scaled with a single bound and High Res streaming made easy with the touch of an IPad. Let him make your AV life easier with a solution tailor made for your audio and visual appetite.