Electrocompaniet, if music really matters.
Electrocompaniet is an illustrious name in high-end hi-fi offering a range of components to suit any discerning music lover and delivering unrivalled power and performance.
The ECI 6DX combines a best-in-class feature set with cutting edge audio technology and true Electrocompaniet sound. This single unit is able to play whichever, wherever and whatever audio you might have, and makes it sound like music as it was meant to be.
The new Electrocompaniet ECP 2 Phono Preamplifier is designed according to guidelines seen in the phono preamplifier from Dynamic Precision. It incorporates state-of-the-art instrumentation operational amplifiers and like other Electrocompaniet products, it uses the highest quality of discrete components through the whole signal path, all DC coupled of course.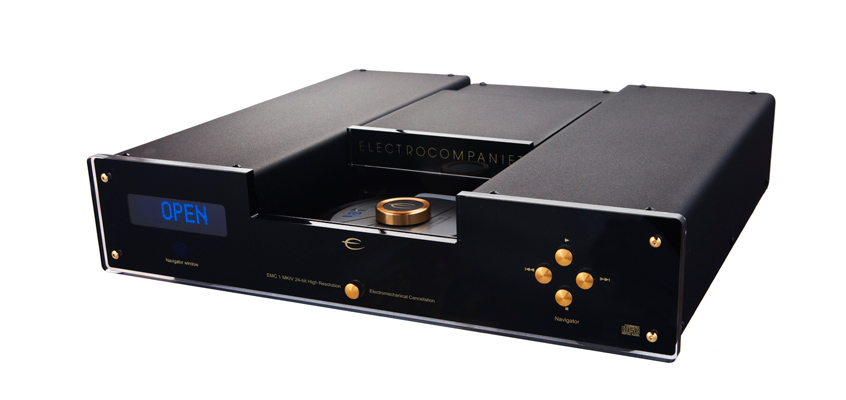 EMC 1 MKIV
Reference CD player
Since 1998, Electrocompaniet has produced one of the best sounding CD players on the market, the EMC 1-UP. The new EMC 1 MKIV builds upon this legacy, and refines by using a new drive unit. The player has a high performance sample rate converter, fully balanced D/A converters and discrete analog audio circuitry for excellent performance.

At Tivoli, we have a complete dedication to sound — in fact, we're pretty obsessed. Offering only the best quality hi-fi equipment, we take a consultative approach to help you get the right system for your taste in music, budget and home layout.
So whether you're setting up an entirely new system or looking to revolutionise your existing system, we can help. We understand the quest for the best possible music experience because we are music lovers too. With our 9 demonstration rooms and our 40 plus years of experience we will help you find the sound you have been looking for.
 We guarantee customer satisfaction by ensuring we only stock the very best in high-end audio, from legendary premium brands.