Meet The Tivoli Hi-Fi Team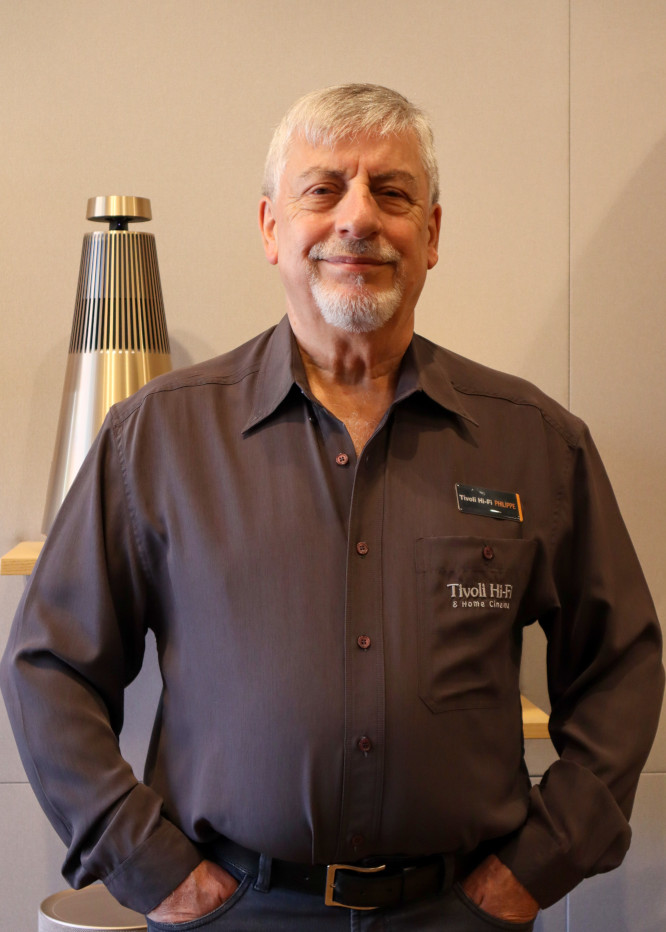 Director
It was the love of music that inspired Philippe to become a Radio Technician in 1966 and by late 1970 he had completed a combination of apprenticeship and technical night school in his home city of Geneva, Switzerland.
Yearning for adventure, Philippe and his friend Pierre flew to Australia in 1971, where they both landed their first job with Philips as tape recorder/radio technicians. Just a few years later, they took a leap of faith and co-founded Tivoli Hi-Fi.
Tivoli Hi-Fi began as a repairs and service organisation, but quickly grew into a repair and retail business.
With his technical expertise and passion for music, Philippe quickly gained a reputation for providing exceptional guidance in product selection and delivering the highest quality customer service.
Nearly half a century later, his mission remains the same: "to bring the very best quality in music reproduction to the home of every Tivoli Hi-Fi customer".
Operations Manager
The study of human behaviour has always fascinated Erica. Prior to joining Tivoli Hi-Fi, she spent 17 years supporting and caring for young adults with physical and psychological difficulties. One outstanding fact that became clear from her care and observation was how music brought calm and stability to the lives of those she worked with.
Erica is a strong believer in the science behind music; the physiological response that it creates and the benefits it brings to an individual. This is an observable phenomenon, further detailed in the diagram 'Music on the mind' (see here).
We all enjoy music, whether by listening to it, singing, or playing an instrument. But despite this universal interest, many people do not understand how good it can really sound and the multitude of ways in which it benefits our lives.
Technology advances us in many ways, but it also puts great demands on us. Erica believes that listening to your favourite artists through quality sound systems allows one to really escape and feel reenergised to boost positive emotions which in turn boost our outlook on life: POSITIVE ENERGY.
Over her years with Tivoli Hi-Fi, Erica has witnessed countless customers benefit from the deep and diverse expertise offered by the sales team, observing customers walking away with much more than just the perfect hi-fi system.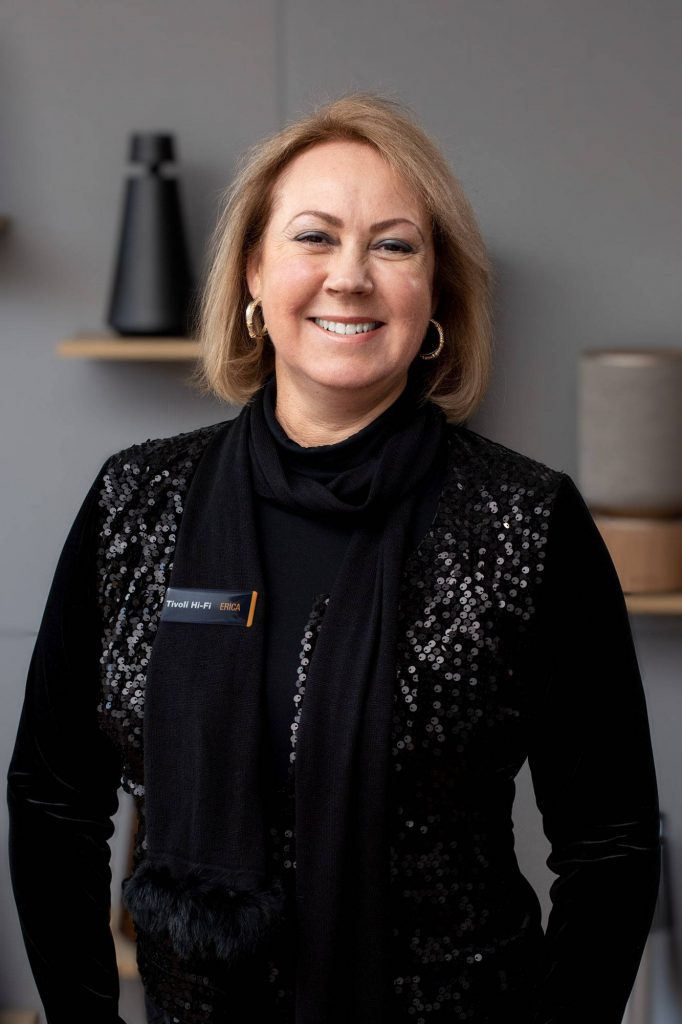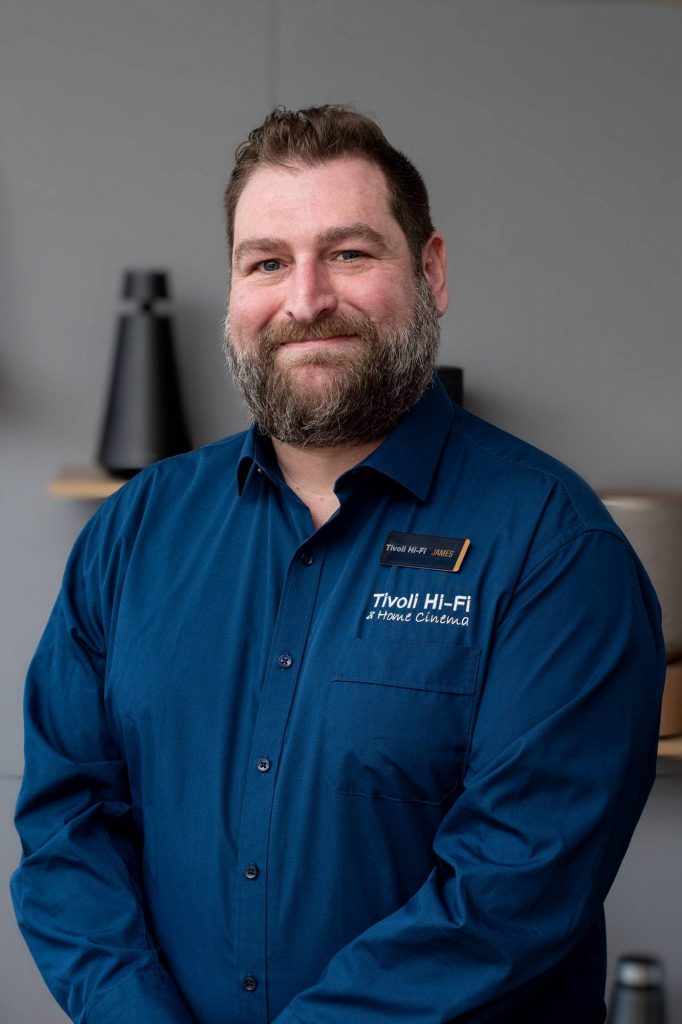 James' interest in music began at a very young age, when he discovered that his father's records made the perfect racetrack for his toy cars. While this particular act was not encouraged, James' love of music was and only grew stronger from there.
From playing music to veraciously collecting records, he developed a particular interest in the equipment used to play it back.
Since joining Tivoli Hi-Fi in 1994, James has amassed an incomparable knowledge of audio brands and models. His legion of loyal customers return time and time again for his unrivalled ability to curate the perfect system for each unique listening environment. His expansive knowledge of musical styles is also invaluable when advising Tivoli's clients to a personally tailored choice of the perfect equipment for their needs.
If you want to be sure that you are getting the perfect hi-fi equipment for your individual requirements with exceptional service and after-sales support, look no further than James Tranchina and Tivoli Hi-Fi.
Always fascinated by music, Leonardo's very first memories are listening to his dad's records when he was just three years old.
After completing university in 1994, Leonardo followed a stint as a singer in a local rock band by opening a record store in his home city of Florence, Italy. He ran this store for the best part of fifteen years, until he and his Australian wife decided to move Down Under.
After ten years in Sydney managing flagship retail stores for two different companies, his next move was to Melbourne where he joined the Tivoli Hi Fi team as a customer service manager.
Throughout an eventful life full of shifts and transitions, one passion has remained constant for Leonardo: can you guess? Yes, it's music.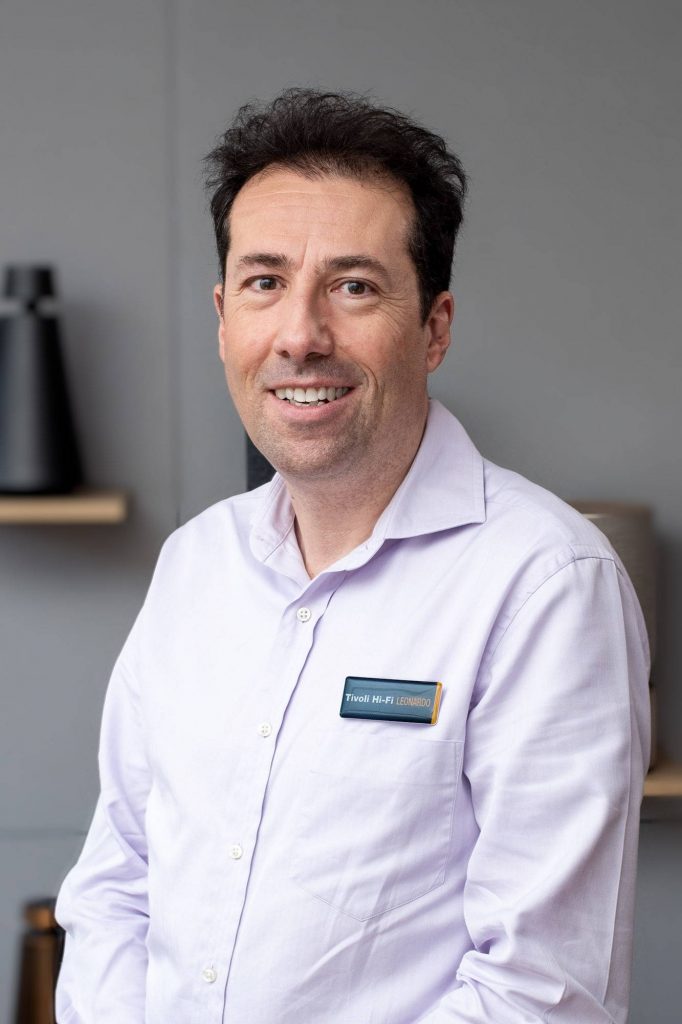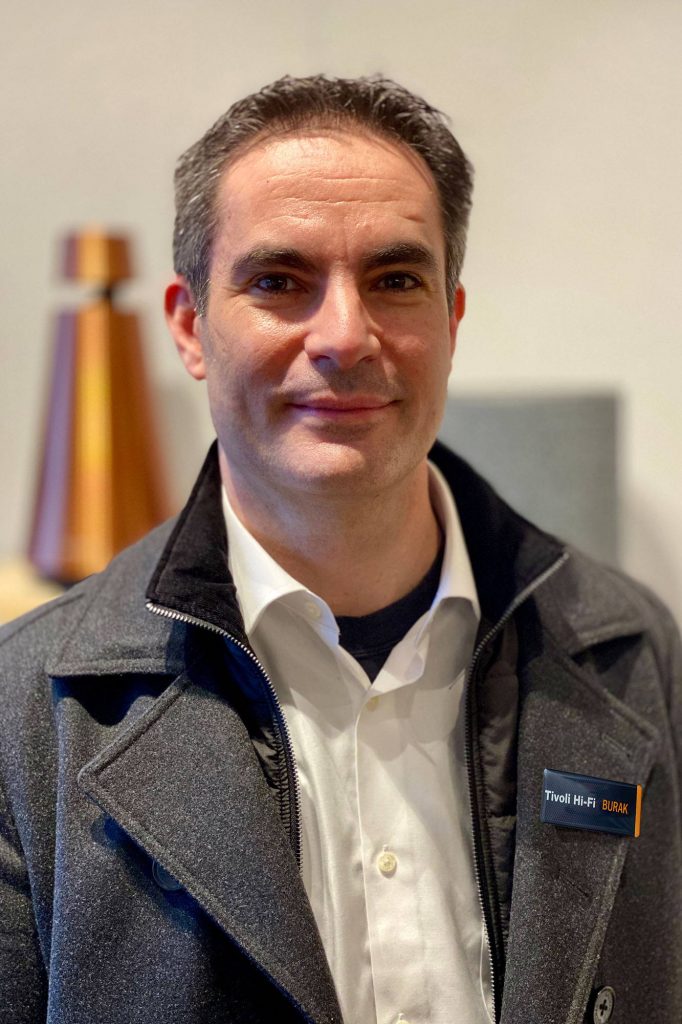 Head of Home Cinema & AV Technology
From the moment the curtains drew open to a midday session of Star Wars: A New Hope at the Forum on Flinders Street in 1977, Burak (then aged 6) was hooked on three things - Sci-Fi, Big Screen, and Big Sound.
After attaining his Advanced Certificate in Electronics in 1996, Burak carved out a niche career in the sales and design of 3 gun CRT front projection and specialist surround sound systems for the home.
Throughout his career, Burak has gained expertise in custom installation, smart home automation, and the design and calibration of bespoke home cinema systems.
Having first been introduced to the high-end Hi-Fi market at Tivoli Hi-Fi in 2002 to 2005, Burak returned in 2020 to head up our Home Cinema & AV Technology Division.  
Hi-Fi & AV Consultant & Technical Support Consultant
Tom is a lifelong audio enthusiast who just can't get enough of the latest tech. If he isn't working with the equipment, he is at home reading about it or playing with it.
Tom worked in sales and technical support for Bang & Olufsen for two years before joining Tivoli Hi-Fi to enjoy the new home of Bang & Olufsen. He has embraced the opportunity to learn and work with an amazing array of products and is attaining an even bigger affection for audio and visual technology with the premium brands on offer at Tivoli Hi-Fi.
Tom's other passion is martial arts, a sport which he has been involved in for over 20 years and found to have many benefits for the mind and body alike.
So when he's not curating your perfect AV system to produce an output that packs a punch, he's putting together the right combination of martial arts movements to pack an equally powerful – and more literal – punch!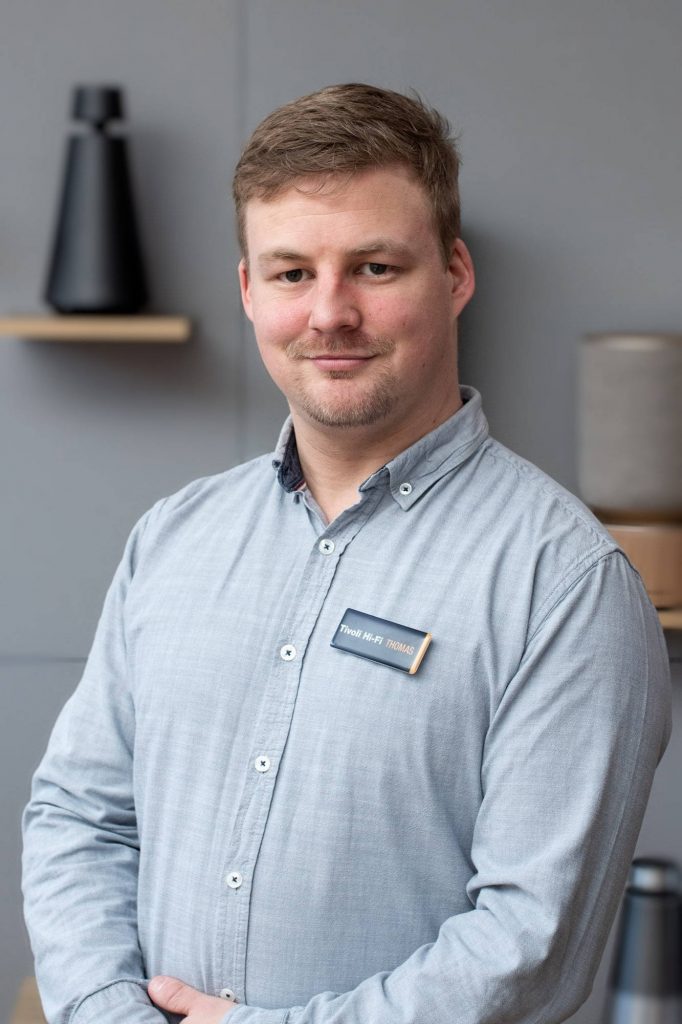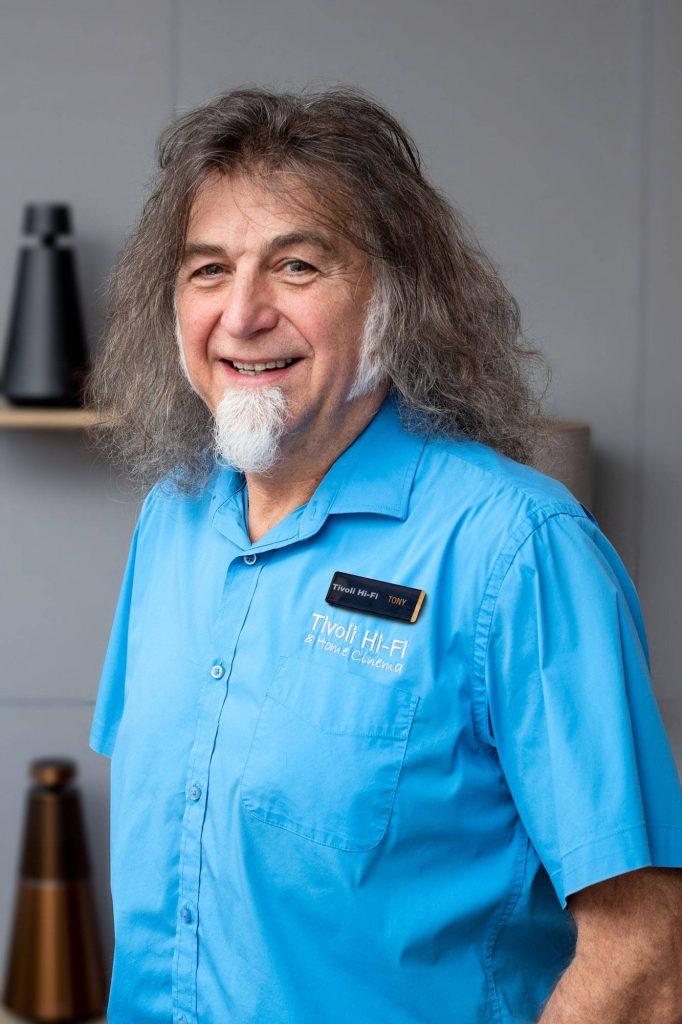 Service Technical Support Manager
An audiophile from an early age, Tony's first memories are listening to Prokofiev's Peter and the Wolf on the radiogram. His interest in all things musical only grew stronger as he entered his teens, spending much of his time tinkering with DIY audio electronics and learning to play a variety of instruments.
He went on to complete an apprenticeship as a radio technician, whilst working in a record shop in his spare time. Any money earned from this job was generally given right back, as he would spend every spare cent growing his own record collection.
In the late 1970's, Tony joined the Tivoli Hi-Fi team with responsibility for providing technical advice and repairs. He has worked with Tivoli ever since, developing his expertise with each new and developing technology that came along, whilst still retaining an encyclopaedic knowledge and passion for the earlier equipment.
Tony's well-trained ears are always listening from the perspective of how real instruments sound and are able to appreciate the purest reproduction. An invaluable member of the team, Tony is one of the many reasons why Tivoli Hi-Fi is so much more than your average Hi-Fi store.
Felicity has always been in touch with her creative side. Inheriting her parents' love of music, she began writing songs at the age of five.
Over the years, Felicity has explored many hobbies, but finds her passion lies within marketing. She has created several websites, one for a friend's business and one for a class blog, just to name a couple.
At 14 Felicity was brought into the family business for her tech savviness and blooming ideas. She works closely with the Marketing Team to expand Tivoli Hi-Fi's digital communications and social media presence.
In between juggling high school and work, she studies astrology and enjoys reading.