Theory was founded in 2018 to bring fresh thinking to the design of audio products for residential and commercial installations where too many "me too" products have remained unchanged and uninteresting for decades.
MULTI-USE SURFACE MOUNT SPEAKER
The sb25 multi-use speaker exactly matches the performance and timbre of the ground-breaking soundbars, making achieving seamless surround sound easy. At only 4" deep and sharing the same contoured styling as the Soundbars, the sb25 provides dynamic, powerful sound to blend into any decor.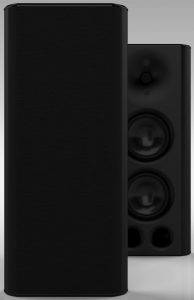 At the heart of every Theory audio system, lies a 96kHz/24 bit DSP loudspeaker processing engine. In addition to high-resolution loudspeaker processing, the Theory Amplified Loudspeaker Controllers are packed with features such as matrix mixing, multichannel DSP EQ, automatic audio ducking and up to 9 channels and 1,800 watts of power in a stylish, 1U package.


At Tivoli, we have a complete dedication to sound — in fact, we're pretty obsessed. Offering only the best quality hi-fi equipment, we take a consultative approach to help you get the right system for your taste in music, budget and home layout.
So whether you're setting up an entirely new system or looking to revolutionise your existing system, we can help. We understand the quest for the best possible music experience because we are music lovers too. With our 9 demonstration rooms and our 40 plus years of experience we will help you find the sound you have been looking for.
 We guarantee customer satisfaction by ensuring we only stock the very best in high-end audio, from legendary premium brands.