The picture doesn't glow unless the sound does
Home Cinema Entertainment in the privacy of your own home!
Over the past few years, people have been placing more and more value on the ability to watch their favourite movies and concerts, in the comfort and safety of their own home.
 Whether you are watching movies at home or listening to your favourite music in house or on the go, great sound is everything.
This is where Tivoli Hi-Fi can step in and assist. Whether you are in the process of renovating or building a new home, Tivoli Hi-Fi can customise a solution that best suits your needs.
Tivoli Hi-Fi places just as much importance on the room design as they do on the audio- visual equipment that fills it.
Tivoli Hi-Fi has ten demonstration rooms which showcase some of the world's finest and legendary brands. Tivoli Hi-Fi have audio/visual consultants and installers with decades of experience who are more than happy to take you through the design/planning stages of your project, discussing all the elements that make a home theatre special, everything from acoustic panels, star ceilings, carpets, theatre seating and more, including liaising with your architect and/or builder and can provide quotes on supply and installation of all the relevant equipment.
Struggling for where to start? Have a look at our carefully curated Home Cinema Systems
that have been matched to give you performance far beyond the price.
Visit the showroom in Hawthorn East where you can be demonstrated with a fine selection of home theatre equipment and accessories to help you achieve that special experience in your own home.
Typical System Project for Multi-room or Cinema room
Step 1:
Consultation
Have a think about your desired areas of the house for music and/or movies and create a 'wishlist'.
Book an appointment with one of our consultants and bring in your house plans, or for existing homes, bring in measurements and photos of the room.
Based on your wants/needs, we will help design a tailor-made audio/visual system for you. This will include discussions on wiring cables for speakers and televisions/projectors, including power and data cable requirements.
Step 2:
Quotation Discussions
Based on the initial appointment, we will prepare a detailed quote on all the discussed audio/visual products, which may include accessories, all the relevant cables, and installation.
Once you have had time to read through our proposal, we will then reconvene to answer any questions you may have and determine if any further modifications/additions are needed, which may result in a second version of the quote.
Step 3:
Approval
Acceptance of our proposal will typically involve a 30% deposit which would cover all the pre-wire of relevant cables at frame-stage, be that for a new build or renovation. Typically the cables are run at the same time your electrical wiring is done – pre-plaster.
With existing homes, we will run cables behind current walls/ceilings if applicable. We will then install your products in-position and connect the wiring/cabling. Product installation requiring cut-outs to plaster will usually occur at the same time, depending on the size of the job.
Step 4:
Installation
Fit-off is preferably done once you have moved into your house. The balance of the proposal is due at least one day before the delivery and installation of the equipment.
Once you have had your internet services activated by your service provider, we will set up and calibrate all the audio-visual equipment and, most importantly, show you how to use the system.
Step 5:
After Sales support
After-sales support – From time to time, customers may have questions or require support on operating their system. We are here to help and you can rest assured you have our support. We can provide help over email/phone and/or, for more advanced issues, we can book-in a service call to solve any issues you may have onsite.
Book an appointment with our Home Cinema experts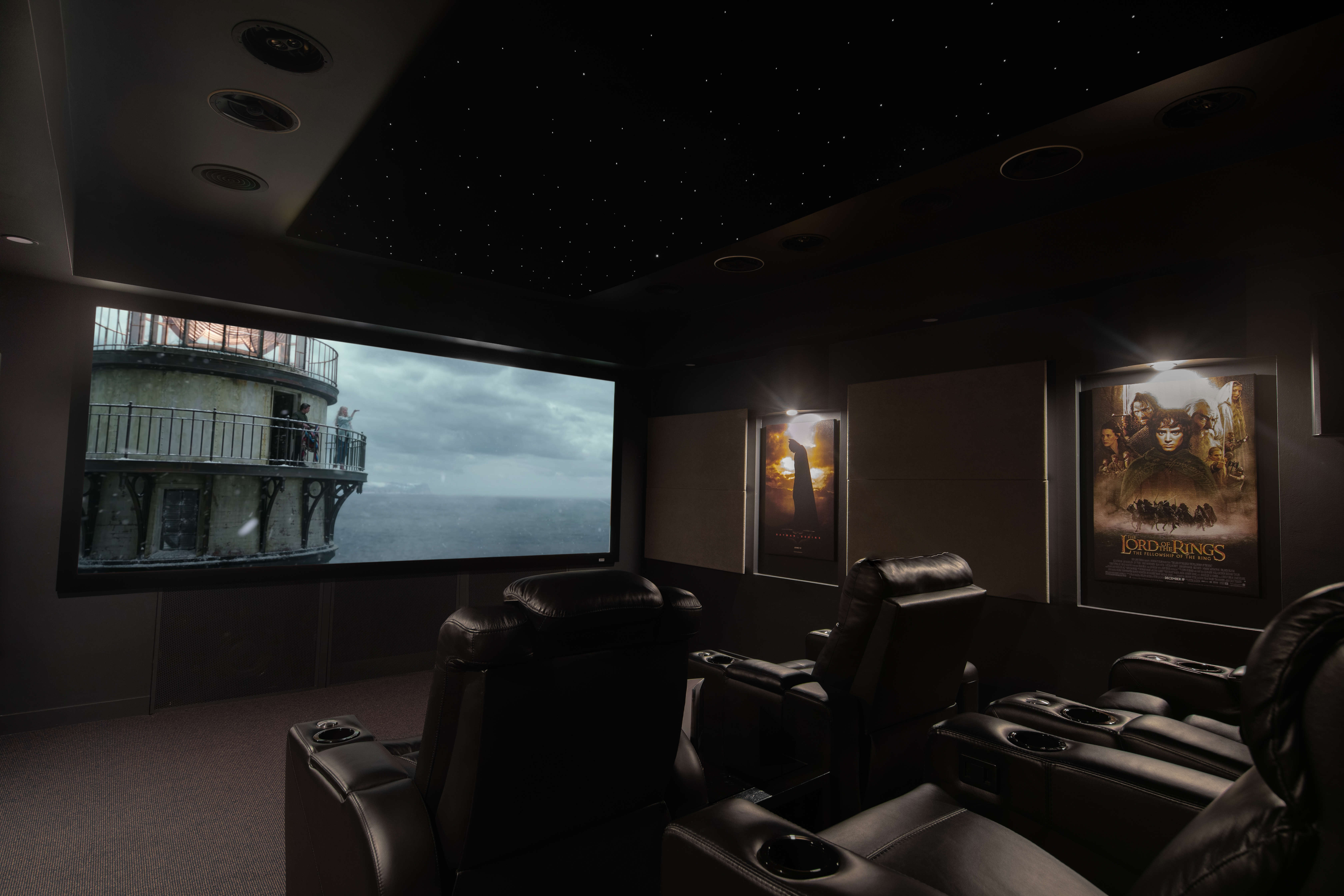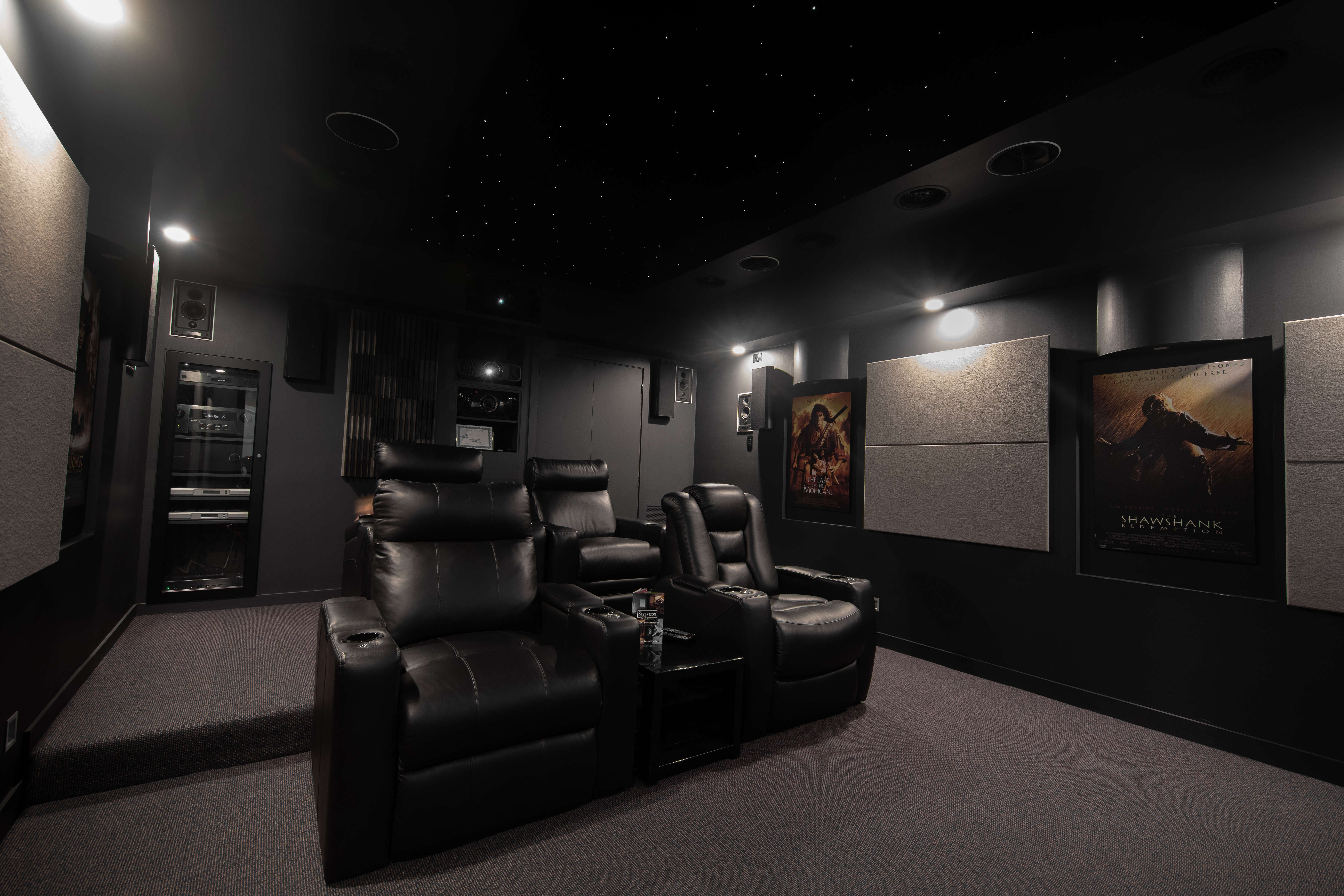 Check out our world class collection of Home Cinema equipment in our online catalogue.