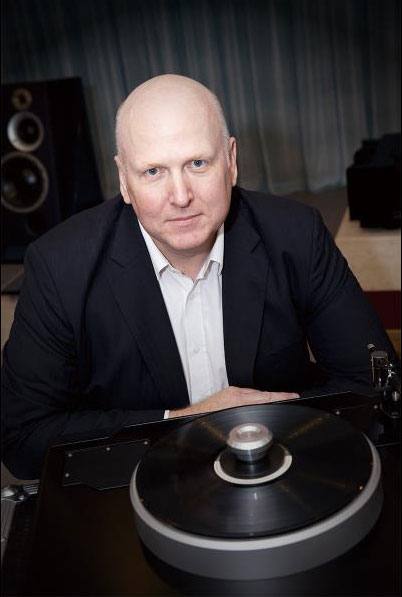 Mark Döhmann is Tivoli Hi-Fi's resident turntable engineer
For all your vinyl spinning upgrades repairs and tuning requirements your turntable will  be in the very best hands with Tivoli Hi-Fi.
Specializing in Linn LP12 upgrades and restoration, Thorens, Alphason, Project and Rega nobody knows turntables as well as Mark Döhmann.
All Linn LP12 turntables and upgrades purchased from Tivoli Hi-Fi are built and installed by Mark, drawing on his years of expertise.
The Helix 2 is engineered to deliver unparalleled performance in analog playback. It raises the benchmarks for noise reduction and preservation of signals due to its unique Micro Signal Architecture (MSA) design. 
Mark DöhmannThe complex chassis design of the Helix 2 incorporates technological innovations to eliminate cloudiness and time signature smear inherent in a turntable's basic design premise. 
This fresh approach addresses each aspect of noise and vibration suppression using the latest in visualization techniques, engineering concepts, and patented technologies.

At Tivoli, we have a complete dedication to sound — in fact, we're pretty obsessed. Offering only the best quality hi-fi equipment, we take a consultative approach to help you get the right system for your taste in music, budget and home layout.
So whether you're setting up an entirely new system or looking to revolutionise your existing system, we can help. We understand the quest for the best possible music experience because we are music lovers too. With our 9 demonstration rooms and our 40 plus years of experience we will help you find the sound you have been looking for.
 We guarantee customer satisfaction by ensuring we only stock the very best in high-end audio, from legendary premium brands.