Rotel is a family-owned business, founded in Japan over 50 years ago
Our credentials in hi-fi have been earned by a devotion to creating audio and video solutions for fanatics like ourselves. We continuously strive to make home entertainment electronics that compare with products costing many times their price. We achieve this by being selective with raw components and through meticulous circuit design.
Audio critics have come to recognise Rotel as a manufacturer synonymous with value and performance.
The A12 integrated amplifier displays the same clean lines and intuitive operation as the A14 with output power rated at 60 Watts per channel RMS into 8 ohms. Rotel engineers begin their quest for uncompromising audio performance at the power supply. This is the heart of an amplifier and an area where considerable time and investment is spent.
The CD14 design begins with a carefully engineered power supply to ensure separate, ripple-free voltage and current to both digital and analogue circuits. It maintains the same clean lines and intuitive operation as the other 14 series models, while demonstrating an uncanny ability to resolve even the smallest musical details in a recording.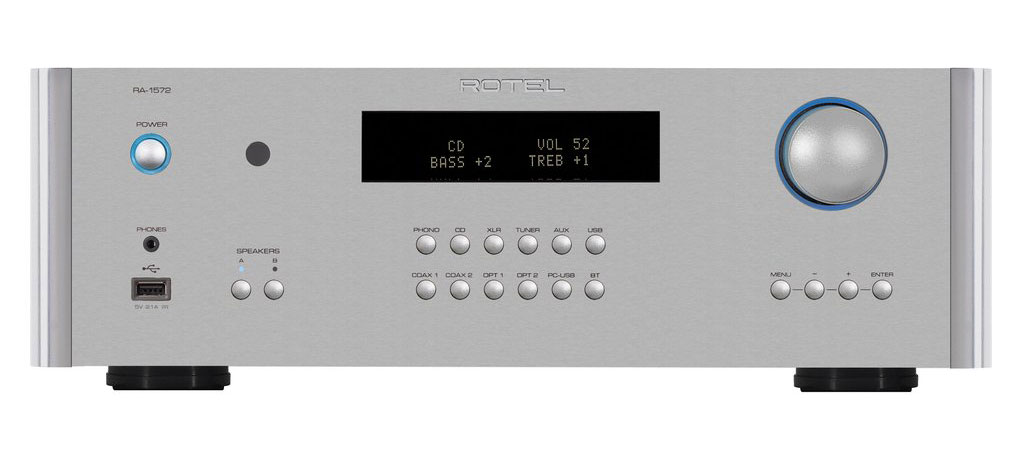 As is typical of Rotel amplifiers, the RA-1572's circuitry draws on a high capacity power supply based on a Rotel custom designed and in-house manufactured oversized toroidal transformer. In addition to providing an abundance of voltage and current for all operating stages, the transformer's toroidal shape helps prevent stray radiation patterns from corrupting audio signals as they pass through adjacent circuit stages. Subsequent power supply segments built with tight-tolerance parts including T-Network capacitors provide the exact voltage and current requirements to ensure stress-free signal reproduction.

At Tivoli, we have a complete dedication to sound — in fact, we're pretty obsessed. Offering only the best quality hi-fi equipment, we take a consultative approach to help you get the right system for your taste in music, budget and home layout.
So whether you're setting up an entirely new system or looking to revolutionise your existing system, we can help. We understand the quest for the best possible music experience because we are music lovers too. With our 9 demonstration rooms and our 40 plus years of experience we will help you find the sound you have been looking for.
 We guarantee customer satisfaction by ensuring we only stock the very best in high-end audio, from legendary premium brands.