Discreet in design, yet unforgettable in performance.
Seamless HiFi that revolutionises your sound while seamlessly integrating into your spaces.
Bang & Olufsen are globally regarded for their ability to match unprecedented sound performance with outstanding aesthetic design. Their range of products covers a vast range of products, catering to every need, desire and dream.
BeoSound Stage 
Beosound Stage Is A Powerful Soundbar That Brings Bang & Olufsen Sound To Your Own TV Without The Need Of A Subwoofer.
Powerful Surround Sound
Take the TV experience to a different level with Beosound Stage, a beautifully crafted soundbar that sounds as good as it looks. Beosound Stage enhances viewing pleasure with a combination of the latest in audio technology and seamless design – as well as being powerful enough to avoid the need for a separate subwoofer.
Dolby Atmos Sound
Beosound Stage offers a 3 channel sound system with a superior centre channel for optimised speech reproduction. The viewing experience is enhanced even further with Dolby Atmos, a function where sound moves around you in a three dimensional space. Beosound Stage includes eleven speaker drivers each driven by its own amplifier and the result is a three-channel, fully active, DSP based loudspeaker solution delivering a superbly deep and rich performance.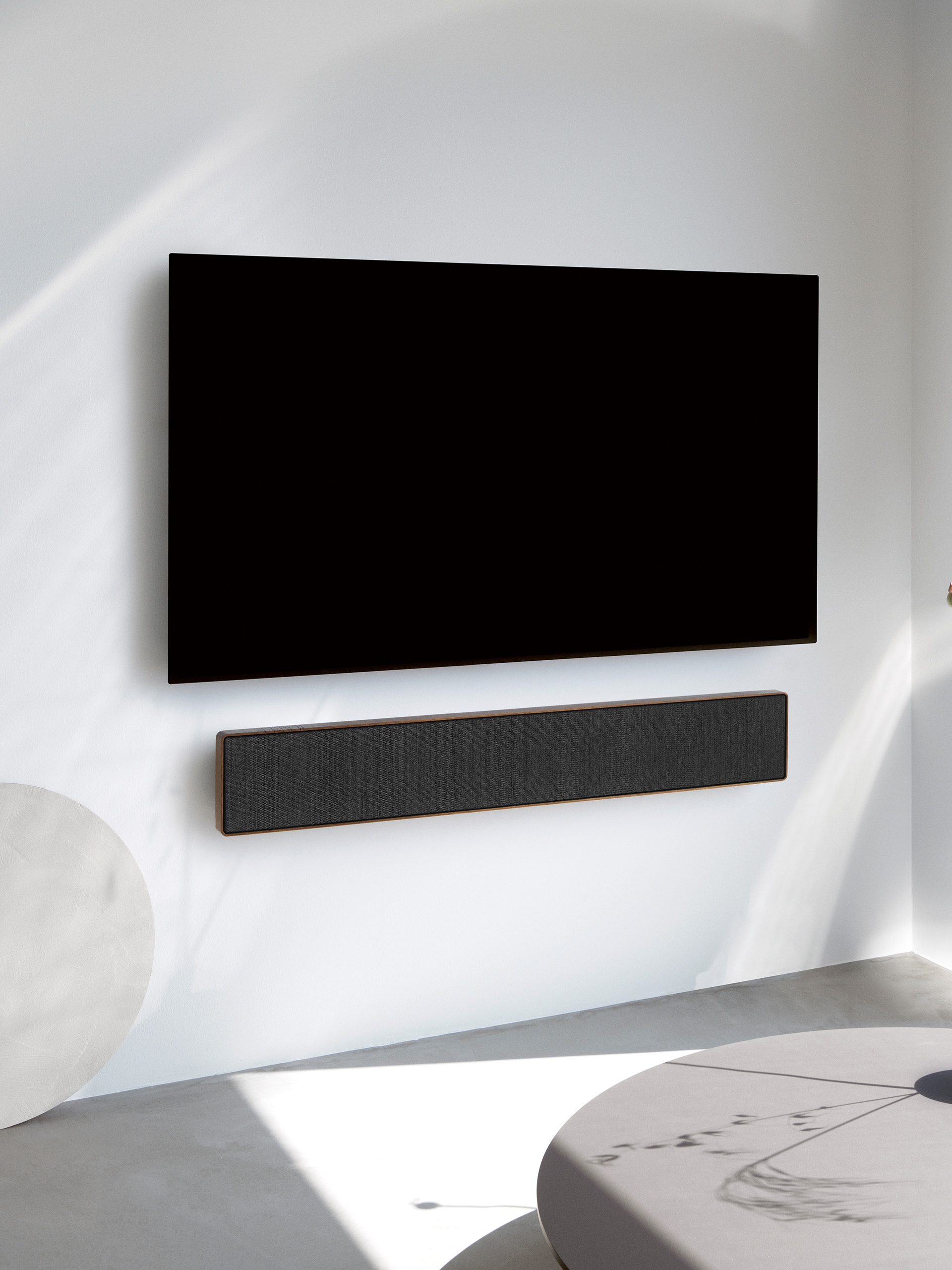 Think big, think loud. 
Beolab encapsulates the future of sound performance, with equipment to perfect sound of any size.
Adaptable to your living space and preferred listening modes, an adjustable acoustic lens will tailor your sound to audience position – customising delivery depending on if there is one listener, or an entire room of them.
Beolab can also automatically measures your room and set custom features that compensate for reflection in different listening areas and deliver reduced distortion.
This allows you to move your speakers anywhere in a room and still experience the same sound capability, unaffected by interference from conventional wireless networks. Beolab speakers are wireless, but can connect with any Tv or AV receiver, regardless of brand.
The Beolab collection commands presence with their sound and reflect beauty with their aesthetics. Discover true innovation that will improve your interiors and your sound experience alike.
The Beolab range includes floor-mounted speakers, loudspeakers and subwoofers.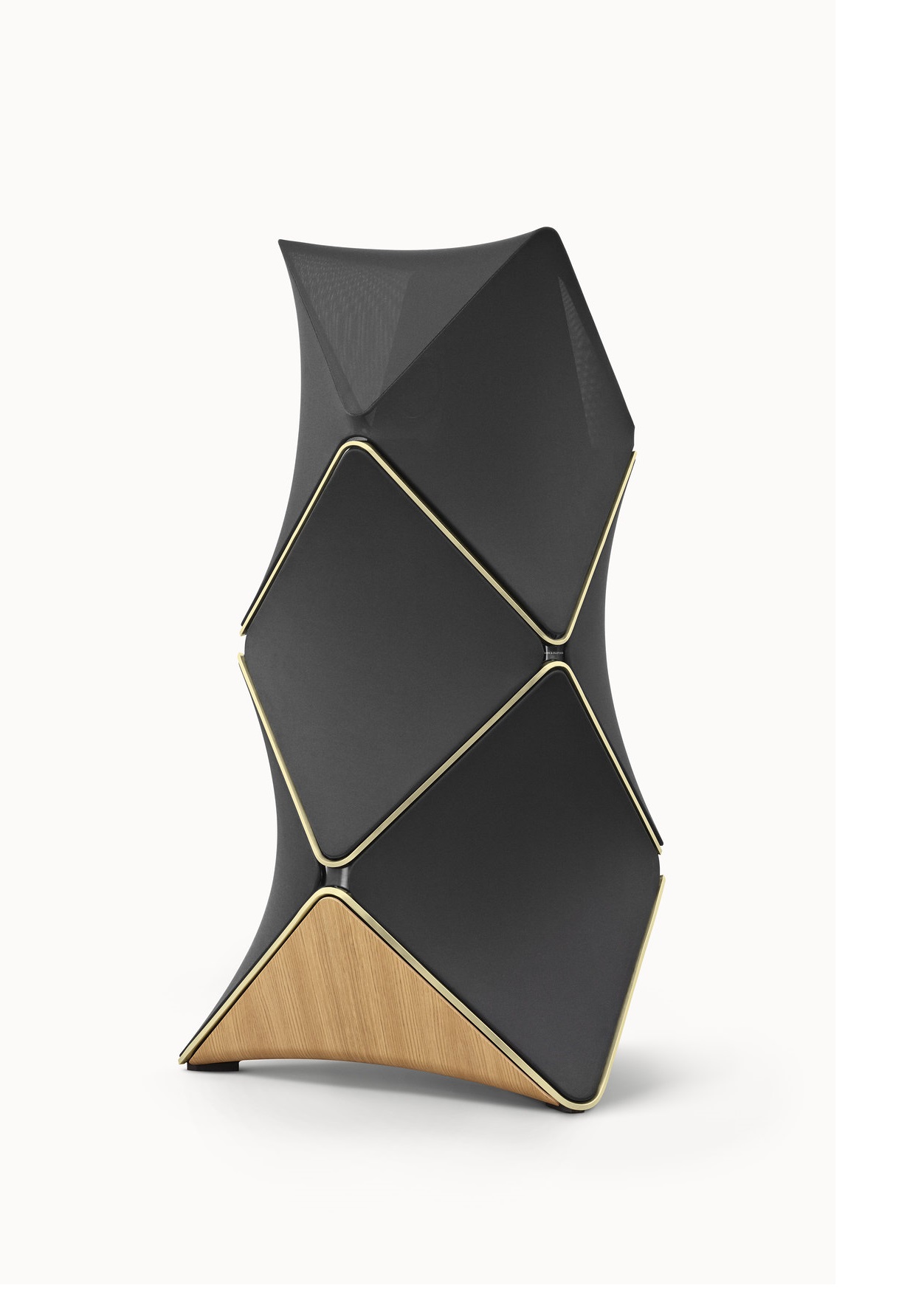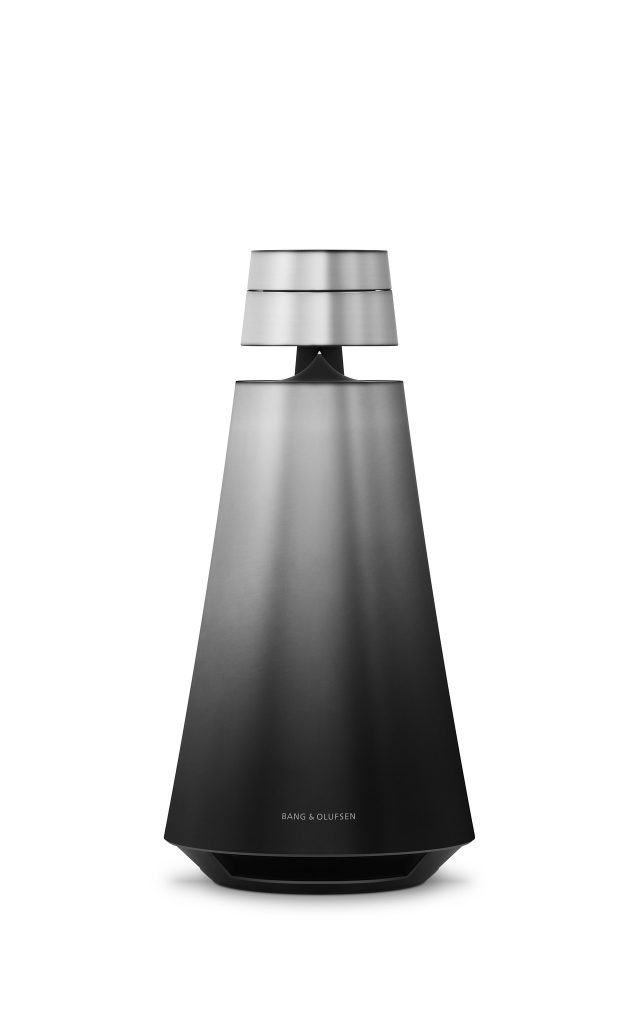 Let your sound speak to you.
Beosound makes the ordinary extraordinary. Wireless speakers become works of art, offering the cutting edge in technology and design.
Experience integrated access to multiple music streaming services, wireless Bluetooth or wifi connectivity, and a proximity sensor that can sense when you approach and await your command.
Allow your desire for quality sound to be unrestricted by movement, and experience powerful performance from anywhere in the home.
The Beosound range provides 360 degrees sound dispersion to ensure the same crisp and precise sound quality in any direction, allowing you to create the perfect soundscape.
Presenting a solid aluminum exterior, Beosound products are built for mobility without damage.
Beosound is the range for those looking for outstanding simplicity that will compliment any atmosphere and environment, perfect for both indoor and outdoor use.
The Beosound range includes wireless speakers, voice assist technology, and Beosound Edge - the latest in minimalistic beauty and perfect audio clarity.
Sound and vision together in harmony.
Enjoy pristine quality and flexibility without compromise. The Beovision collection redefines the audio impact a TV can deliver.
This range automatically adjusts to their environment, always presenting the perfect picture regardless of content or lighting, bringing out the tiniest details.
But it is not just a visual asset – it sounds as good as it looks. The Beovision range provides a sound experience automatically tailored to match what you're watching, with audio that will change to perfectly complement movies, news reports, gaming – whatever mood you're in.
Beovision is made to be watched, and will become the focal point of your entertainment environment. Listen to the best sound while experiencing the most advanced television, built for a new level of aesthetic enjoyment.
Designed with only the essentials in mind, the minimalism of Beovision allows it to effortlessly fit into your interior spaces, with multiple material choices to match your style
Enjoy integrated access to all your entertainment through the Android TV platform and wirelessly link your Beovision to other Bang & Olufsen technology within your home.
The Beovision range includes Bang & Olufsen's collection of televisions.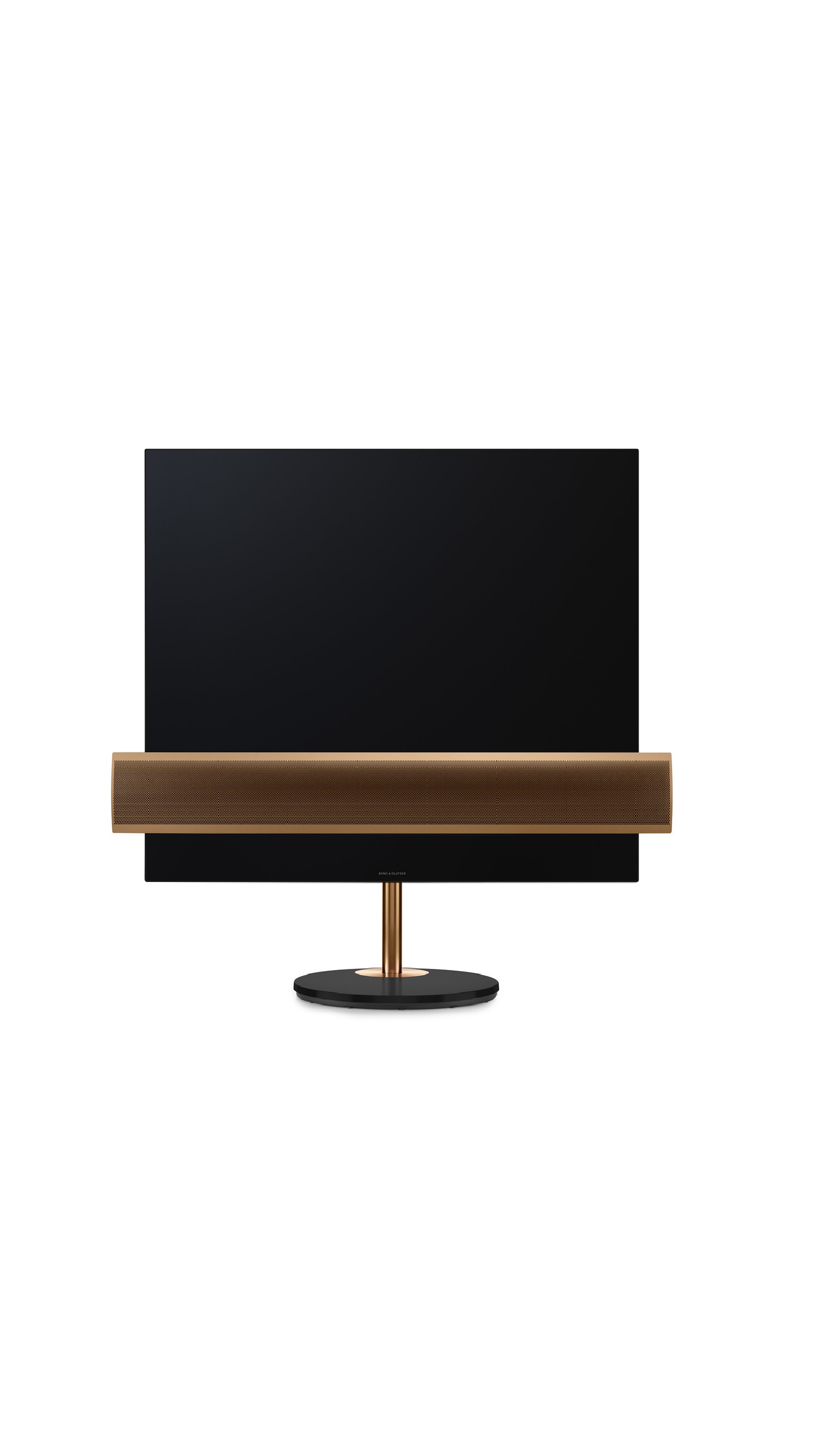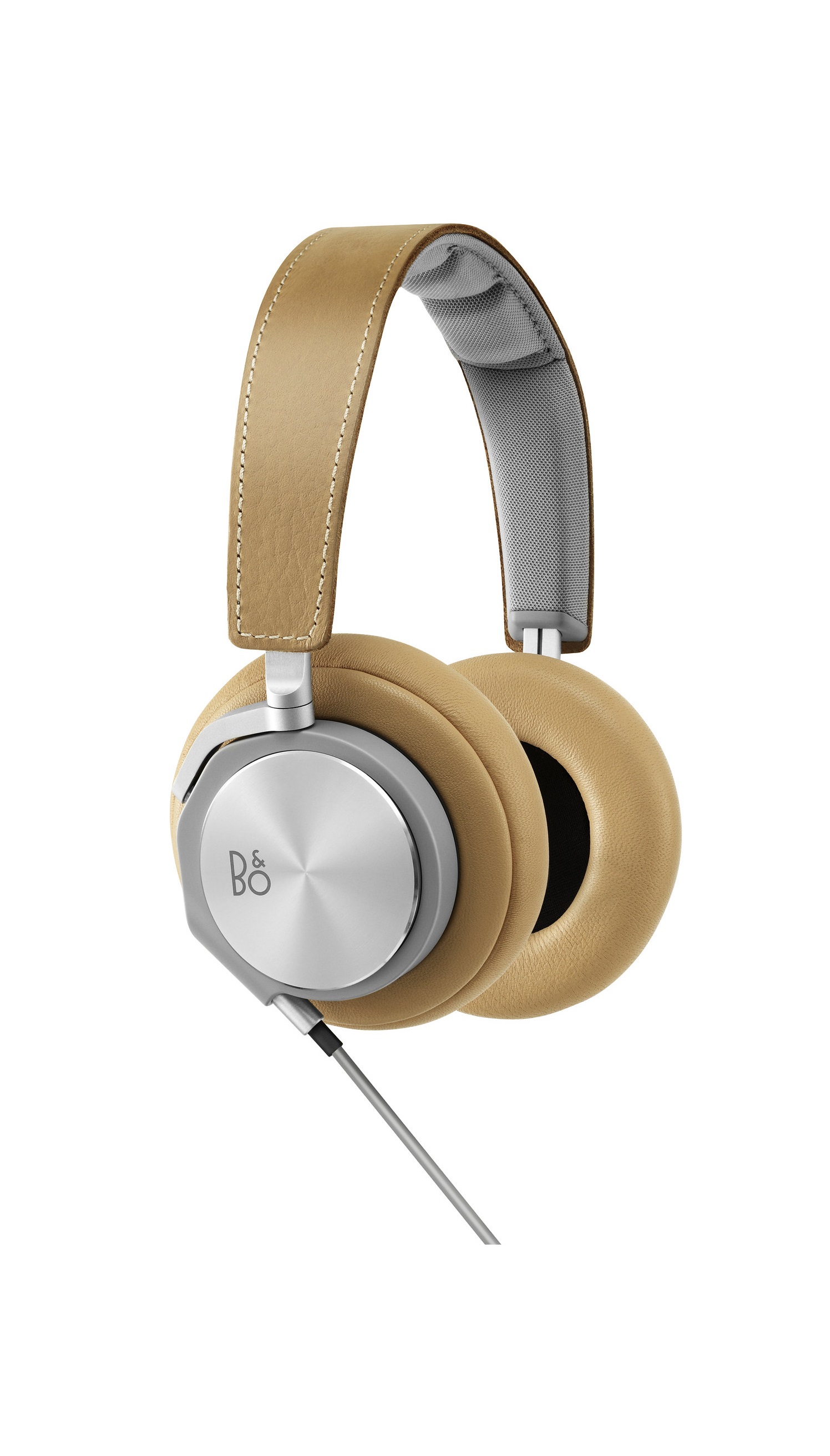 Play hard with products built to move.
Lose none of the quality of stationary equipment, with perfectly balanced acoustics to deliver an optimized sound experience in every environment.
Designed with flexibility in mind, the Beoplay range are lightweight, weather resistant and aesthetically monochrome, so your needs are always met.
Experience portable speakers that are small in size but big in sound. They make carrying and storing easy, with strong and sturdy outer protection built to last.  Longer battery life and adaptable charging speeds also ensure you're always ready to go.
The Beoplay range boasts noise cancellation capability and extended play time to ensure the sound always takes over and that you are never interrupted. Beoplay headphones have an insane 18 hours of play time, so none of your day will be taken up by charging.
For those where wireless isn't always the goal, enjoy earphones with a tangle resistant cord and quality microphone so you can talk as much as you listen. Durable and sturdy materials mean you won't be replacing them constantly – if ever.
The Beoplay range includes earphones, headphones and portable speakers.
Sound that travels with you to every space.
Enjoy the crisp Bang & Olufsen audio quality wherever you go. Beolit delivers powerful volume in a full 360 degrees, to transform your environment, regardless of size.
The Beolit range allows you to connect to your mood, your space or your other equipment with smart features and personalization. Controlling your Beolit product via the Bang & Olufsen app to schedule, pause, skip and replay songs is easy. However, it is the ToneTouch feature that pulls this range away from the norm. ToneTouch allows you to customise your tonality and staging settings to find the sound that suits you, ensuring the B&O signature sound is always delivered.
Each material, from the aluminium grill to the leather handle, has been selected with aesthetic and durability in mind. Beolit has been crafted to perfection, and built to stand out and stand up to harsh environments.
With a 24 hour battery, you can enjoy sound the way it was intended, without interruptions. Keep the music going all day and night – and keep it on repeat with fast and easy charging.
The Beolit range includes portable Bluetooth speakers.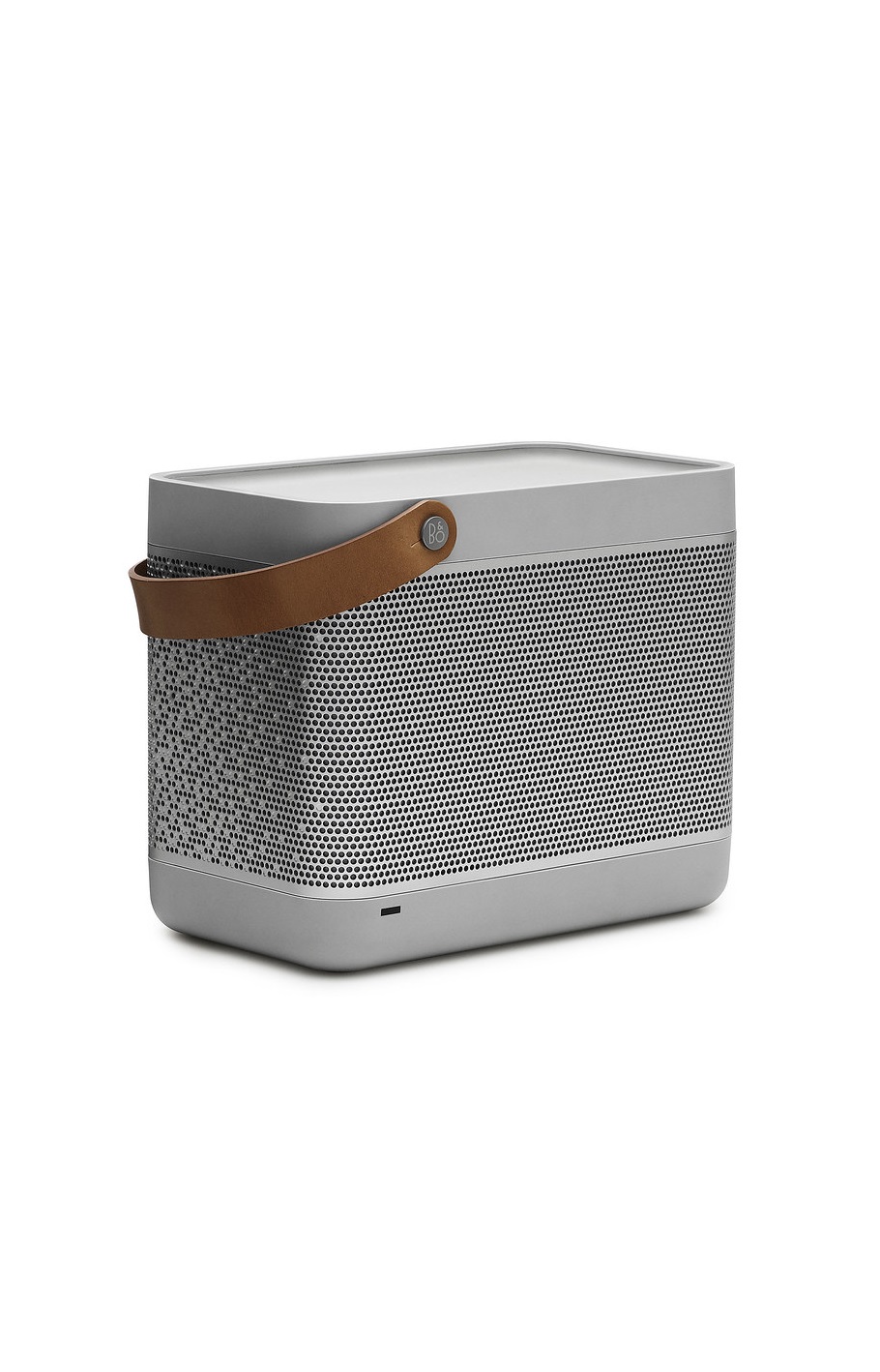 At Tivoli, we have a complete dedication to sound — in fact, we're pretty obsessed. Offering only the best quality hi-fi equipment, we take a consultative approach to help you get the right system for your taste in music, budget and home layout.
So whether you're setting up an entirely new system or looking to revolutionise your existing system, we can help. We understand the quest for the best possible music experience because we are music lovers too. With our 9 demonstration rooms and our 40 plus years of experience we will help you find the sound you have been looking for.
 We guarantee customer satisfaction by ensuring we only stock the very best in high-end audio, from legendary premium brands.
At the Optimum's core are three silver plated Ohno Continuous Cast (OCC) copper conductors, with each conductor strand being of a square configuration for tighter bunching. The OCC offers a vastly superior level of purity with outstanding electrical conductivity, improved flexibility, resistance to fatigue and corrosion.
A high quality FEP provides a very low dielectric constant over a wide frequency range. The three conductors are given a slight rotational twist to aid RFI and EMI rejection, and are then surrounded by a cotton filler which give internal strength and reduce microphony. The whole construction is enclosed in a Mylar wrap to provide an additional dielectric buffer, before applying an active OFC shield for maximum rejection of high frequency interference. A durable PVC outer jacket gives a high degree of flexibility and mechanical strength.