Founded by Luigi Lorenzon in 1992, Synthesis Art in Music is a dynamic and constantly evolving company.
From the appearance of the earliest valve amplifiers, they have gained the reputation, on the hi-fi market, as a niche product in the broadest and most positive sense of the term.
Electronically perfect and aesthetically innovative, with that something special which was lacking, and often still lacks today, to high end products; elegance and style.
The use of lacquered wood, adopted from the earliest projects, have made Synthesis amplifiers immediately recognizable worldwide and have lead to Synthesis becoming a synonym for excellent quality of sound and an absolutely 'Made in Italy' style.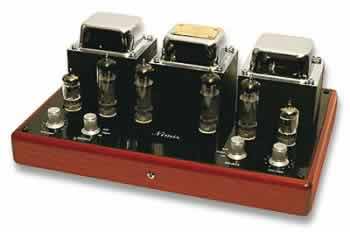 The Nimis is the smaller integrated made by Synthesis and it is one of the most affordable tube amps available in the market.
Almost since the inception of the brand, Audio Research has produced some of the finest components for music reproduction; this is especially true with regard to preamplifiers. In 1973, the SP3 was hailed as the best preamplifier available, and this tradition of excellence has continued ever since. The Reference Series from Audio Research was first introduced in 1995 and has been the ultimate representation of performance, musicality and power. The Reference 6 is the latest chapter of our story.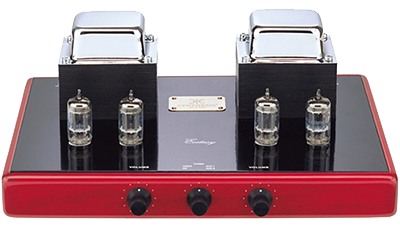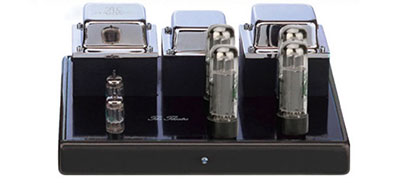 The Theatre mono power amplifier maximizes all our efforts with more power, more dynamics and greater flexibility. 
The full-sized chassis allows us to use larger transformers and bigger caps and resistors, delivering greater control and detail.
The result is 70 watts of pure pentode output per channel built around a pair of 12AU7 on input/driver tubes and four EL34/6CA7 power tubes in parallel push-pull configuration. 

At Tivoli, we have a complete dedication to sound — in fact, we're pretty obsessed. Offering only the best quality hi-fi equipment, we take a consultative approach to help you get the right system for your taste in music, budget and home layout.
So whether you're setting up an entirely new system or looking to revolutionise your existing system, we can help. We understand the quest for the best possible music experience because we are music lovers too. With our 10 demonstration rooms and our 40 plus years of experience we will help you find the sound you have been looking for.
 We guarantee customer satisfaction by ensuring we only stock the very best in high-end audio, from legendary premium brands.