Experience your music collection in hi-res audio
Cocktail Audio is the world's foremost provider of All-in-One music players, capable of ripping your entire CD collection and streaming music from your service of choice. Their simple integration, ease of use and inspired sound quality place Audio Cocktail well and truly in a league of their own.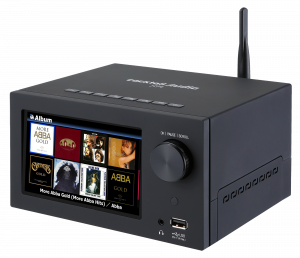 Revolutionary Hi-Res HiFi System
Small, but Powerful All-In-One
Just add speakers and enjoy wonderful sound with amazing features
The X45Pro is the world's highest performance multi-purpose Music Player with the functions of DAC, CD Ripper, Network Streamer, Music Recorder and much more for audiophiles.

This powerful unit was named PRODUCT OF THE YEAR by Sound and Image magazine. It's an incredible, high-performance sound system in a single box.

At Tivoli, we have a complete dedication to sound — in fact, we're pretty obsessed. Offering only the best quality hi-fi equipment, we take a consultative approach to help you get the right system for your taste in music, budget and home layout.
So whether you're setting up an entirely new system or looking to revolutionise your existing system, we can help. We understand the quest for the best possible music experience because we are music lovers too. With our 9 demonstration rooms and our 40 plus years of experience we will help you find the sound you have been looking for.
 We guarantee customer satisfaction by ensuring we only stock the very best in high-end audio, from legendary premium brands.