Best In Class Earphones and
IN-EAR MONITORS
Whether you are an athlete, musician, producer or casual listener, Westone has the most innovative product to fit your situation.
The dual balanced-armature driver design of the W20 uses separate low-frequency and high-frequency drivers to deliver enhanced sonic detail and frequency response, for a truly-engaging listening experience. The flat sound signature of the W20 is ideal for those music lovers who don't want their listening experience colored by excessive low-frequency information.
Designed for the music enthusiast, the Westone W10 is our entry-level music-lovers earphone and features a specially-tuned, single balanced-armature driver that delivers extraordinary detail and clarity. The clear, articulate, and precise sound signature of the W10 can help unlock the potential in all of your music and audio devices, and let you enjoy your music in a whole new way.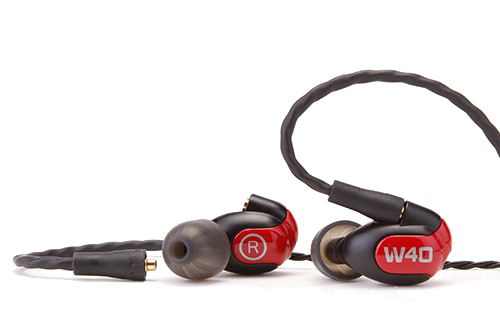 The winning sound of the W40 features a beautifully-flat frequency response with articulate lows, precise mid-range, sparkling highs, and performance that is perfect for recorded and mastered music. One of our most popular earphones, the W40 features dual low-frequency drivers and separate, mid-range, and high-frequency drivers, expertly crossed over to deliver breathtaking clarity and realism.

At Tivoli, we have a complete dedication to sound — in fact, we're pretty obsessed. Offering only the best quality hi-fi equipment, we take a consultative approach to help you get the right system for your taste in music, budget and home layout.
So whether you're setting up an entirely new system or looking to revolutionise your existing system, we can help. We understand the quest for the best possible music experience because we are music lovers too. With our 10 demonstration rooms and our 40 plus years of experience we will help you find the sound you have been looking for.
 We guarantee customer satisfaction by ensuring we only stock the very best in high-end audio, from legendary premium brands.