With Arcam & Definitive Technology
Ensure your home theatre package doesn't miss the beat with our home theatre package 2. Each and every product has been deliberately chosen by our audio and visual experts here at Tivoli Hi-Fi to ensure your home theatre delivers a sound like no other.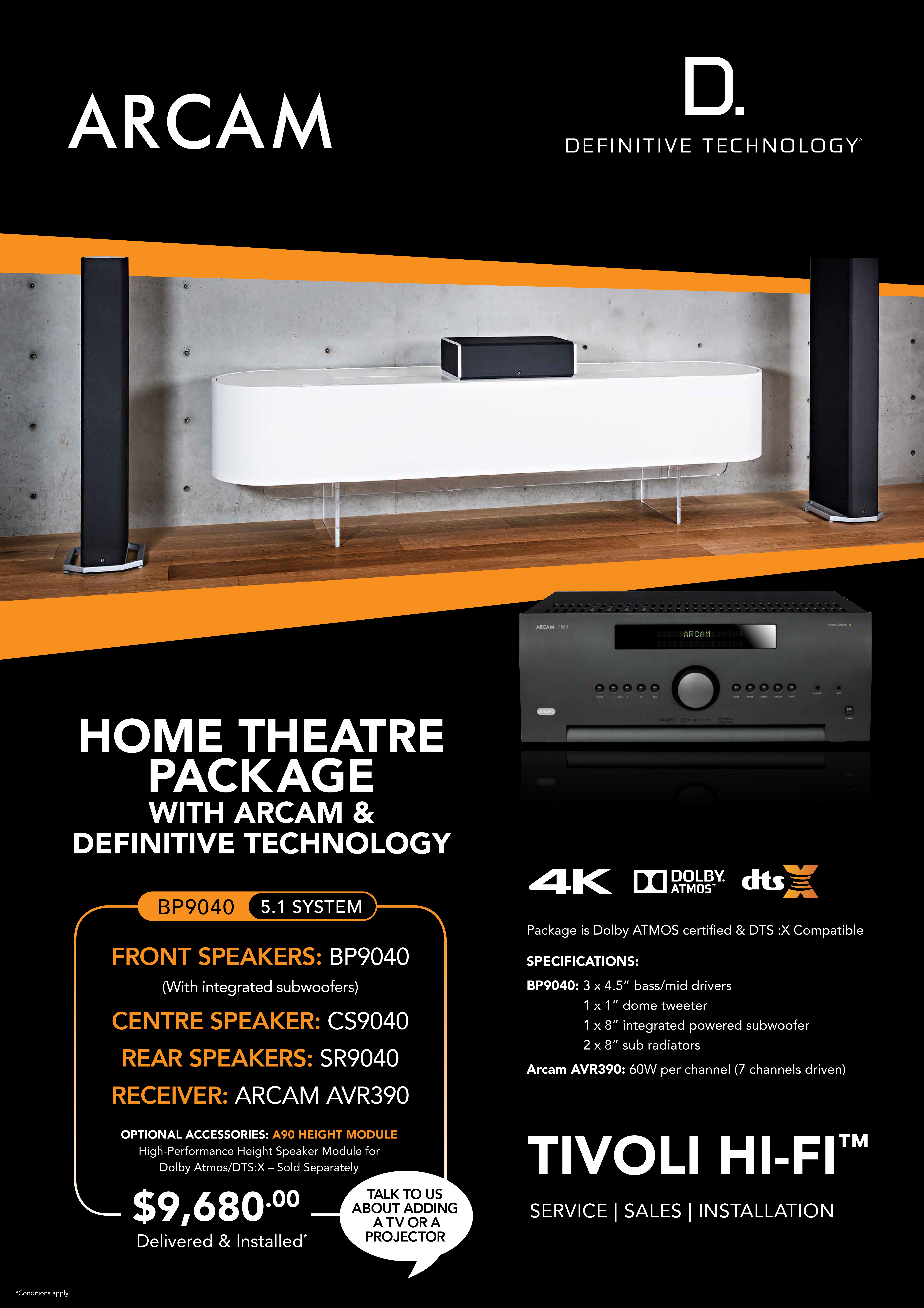 Definitive Technology BP9040 Bipolar SuperTower Speakers features integrated powered subwoofer with intelligent Bass Control and forward focused Bipolar array. The 8" built-in subwoofer is matched with two 8" bass radiator balanced with intelligent Bass Control.
Definitive Technology CS9040HD Centre Channel Speaker delivers crystal clear voice and impactful bass with integrated 8" Bass Radiator.
Definitive Technology SR9040 Bipolar Surround Speakers delivers every detail of pure surround sound to your home theatre. Its Bipolar dispersion carpets sound to evenly to wide area.
Offering a level of sound quality that is far above competing receivers, these AVRs are audiophile products by any measure. Equally at home with high resolution surround sound or two-channel music, they deliver stunning realism with everything from heavy-weight blockbusters to your favourite concert video. Further enhancing the performance of the new AVR390, AVR550 and AVR850, Arcam has also included the very latest room correcting technology from Dirac Research.
$9,680.00
Delivered & Installed*