With Arcam & Definitive Technology
Package system 4 is the ideal companion for your home theatre. Using the combination of world class Arcam Reciever with Definitve Technology's top of the range speakers - ensures a special audio experience everytime.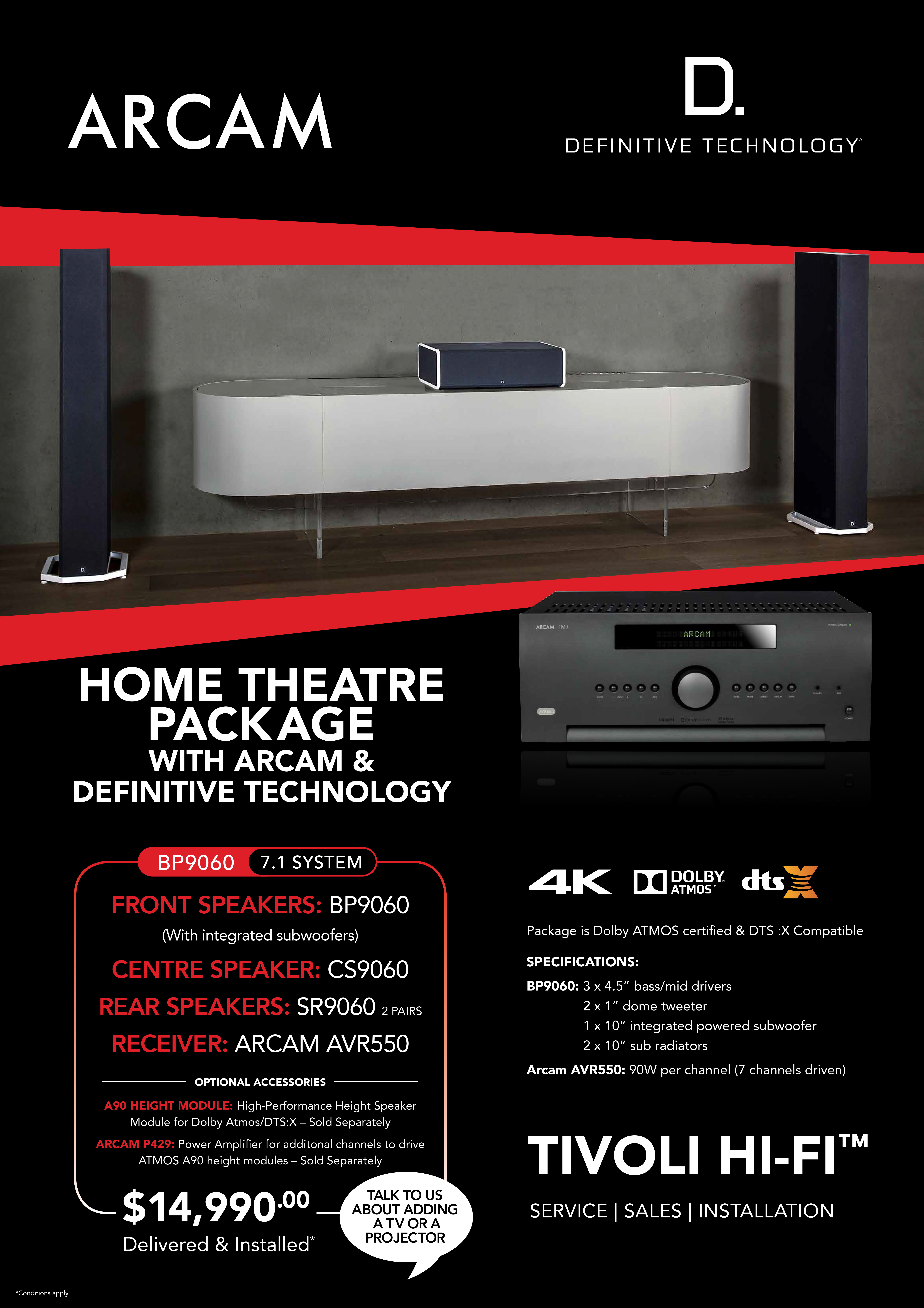 Definitive Technology BP9060 Bipolar SuperTower Speakers delivers a room-filling sound with built-in 10" Subwoofer and Forward Focused Bipolar Array.
Definitive Technology CS9060HD Centre Channel Speaker with powered 8" Subwoofer and 150 Watts Class D Amplifier. Intelligent Bass Control technology balances deep bass whilst maintain clear and accurate vocal range.
As one of the very few audio specialists in the world to design AV receivers, Arcam has developed a reputation for balancing a finely honed technical specification with world class audio performance. The AVR550 & AVR850 are, quite simply, the highest performing AV receivers Arcam has ever made.
$14,990.00
Delivered & Installed*