With Arcam & Definitive Technology
Tivoli Hi Fi's 5th home theatre package cuts not corners, offering the top of the range models to guarantee an out-of-this-world audio experience. The Definitive Technology SuperTower, centre and surround sound speakers in combination with the new Arcam AVR850, deliver stunning realism with every sound.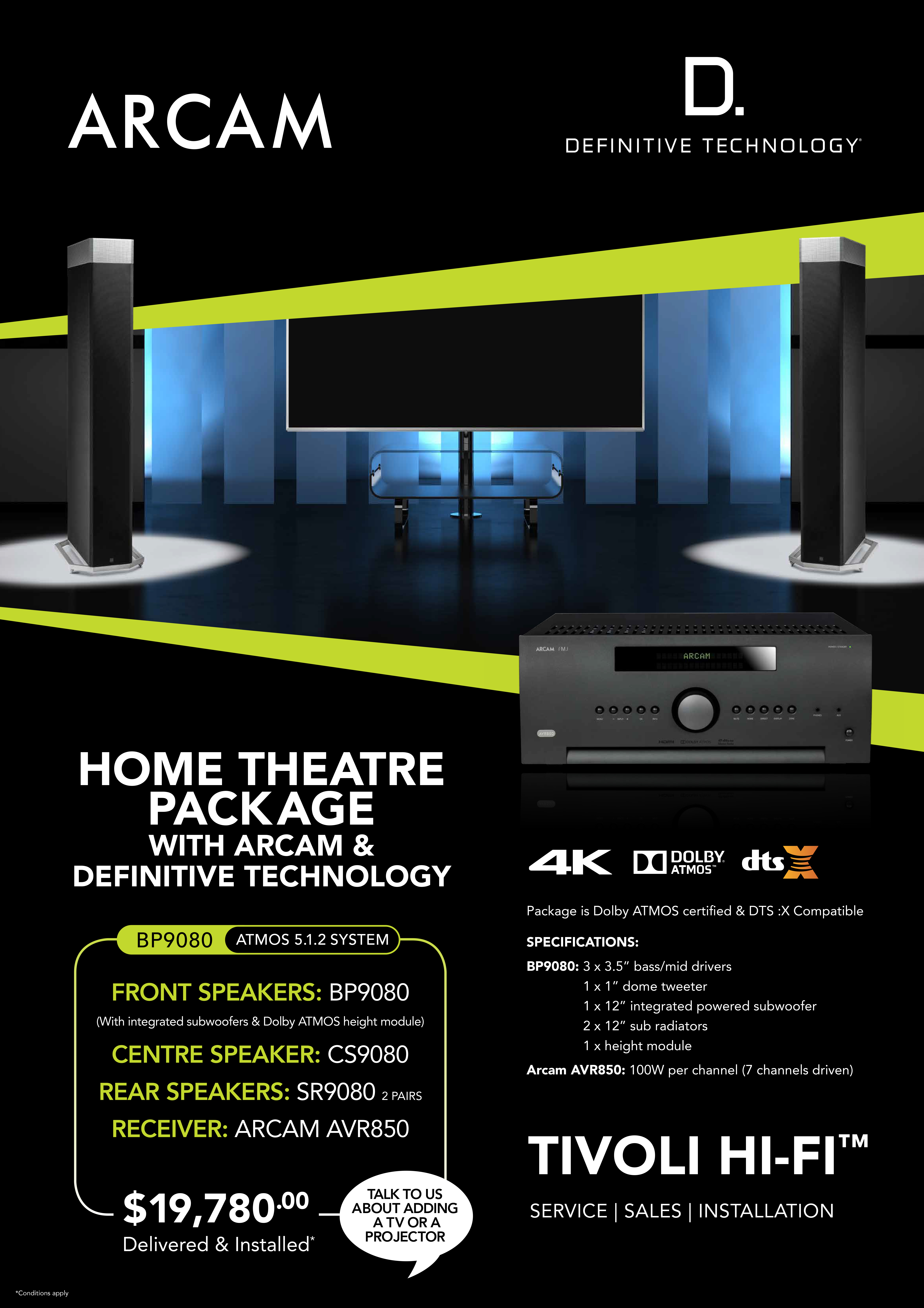 Definitive Technology BP9080x Bipolar SuperTower Speaker with integrated height speakers for Dolby Atmos and built-in 12" Subwoofer with dual 12" radiators.
Definitive Technology CS9080HD Centre Channel Speaker integrates 8" powered Subwoofer with Bass Radiators and intelligent Bass Control to achieve deep bass simultaneously maintaining clear and accurate vocal range.
Definitive Technology SR9080 Bipolar Surround Speakers delivers every detail of pure surround sound to your home theatre. Its Bipolar dispersion carpets sound to evenly to wide area.
Offering a level of sound quality that is far above competing receivers, these AVRs are audiophile products by any measure. Equally at home with high resolution surround sound or two-channel music, they deliver stunning realism with everything from heavy-weight blockbusters to your favourite concert video. Further enhancing the performance of the new AVR390, AVR550 and AVR850, Arcam has also included the very latest room correcting technology from Dirac Research.
$19,780.00
Delivered & Installed*