With Arcam & Definitive Technology
Ensure your home theatre delivers spectacular audio performance with this ideal combination of Definitve Technology speakers and top of the range Arcam Receiver.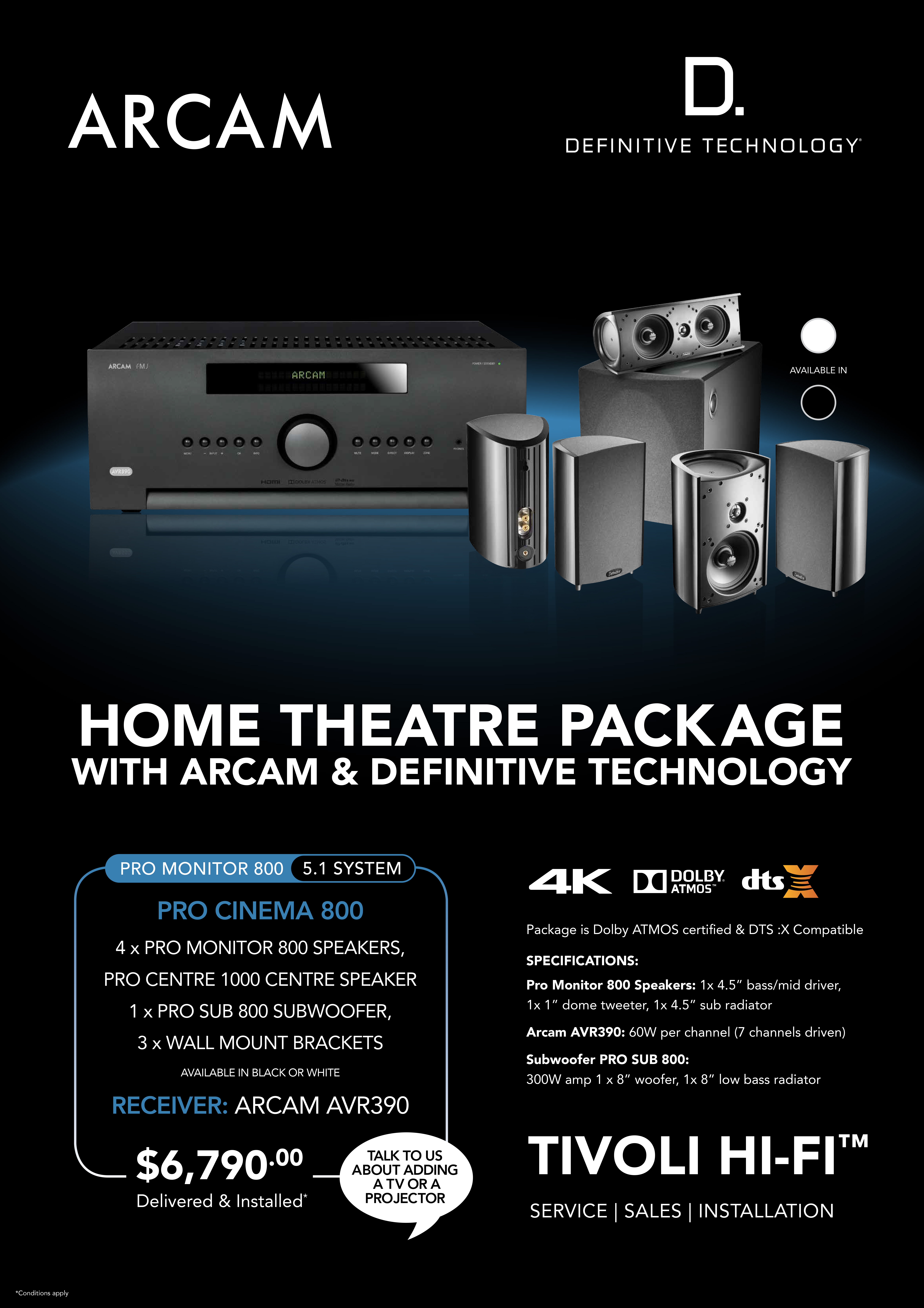 Definitive Technology ProMonitor 800 Satellite Speakers delivers a spectacular home cinema sound while it size makes it easy to install taking less listening are.
Definitive Technology ProCenter 1000 Centre Speaker incorporates Definitive's sound technologies that delivers spectacular home theatre performance.
Definitive Technology ProSub 800 8 Inch Compact Subwoofer delivers 300 watts of deep bass.
Offering a level of sound quality that is far above competing receivers, these AVRs are audiophile products by any measure. Equally at home with high resolution surround sound or two-channel music, they deliver stunning realism with everything from heavy-weight blockbusters to your favourite concert video. Further enhancing the performance of the new AVR390, AVR550 and AVR850, Arcam has also included the very latest room correcting technology from Dirac Research
$6,790.00
Delivered & Installed*