Elegant, innovative and progressive - with bild s, Loewe offers you a modern reinterpretation of OLED TV and ensures visually stunning moments in Ultra HD resolution with its sophisticated technology, the razor-sharp OLED display. Equipped with ten drivers and a total output of 120 watts, you will experience sound in unimagined dimensions. What's more, each unit is handmade in the Loewe factory, making each one unique.
The new product line bild i scores with first-class 4K OLED panels of the latest generation in 65, 55 and 48 inch sizes.
In combination with the new Loewe SL7 chassis, the  powerful NT7 processor and the new Loewe os7 software, a perfect viewing experience is guaranteed for a wide variety of content. Whether it's films, series, sporting events or video games. You can enjoy the  state-of-the-art standards for picture and sound quality such as Dolby Vision™
and Dolby Atmos™.
The completely newly developed and exclusive SL7 chassis offers the highest performance as well as numerous connections, e.g. four HDMI 2.1* inputs with advanced functions such as eARC, HFR, ALLM and four USB connections. The new Loewe os7 software enables outstandingly fast access to all current and natively integrated streaming services such as Netflix, YouTube or Amazon Prime.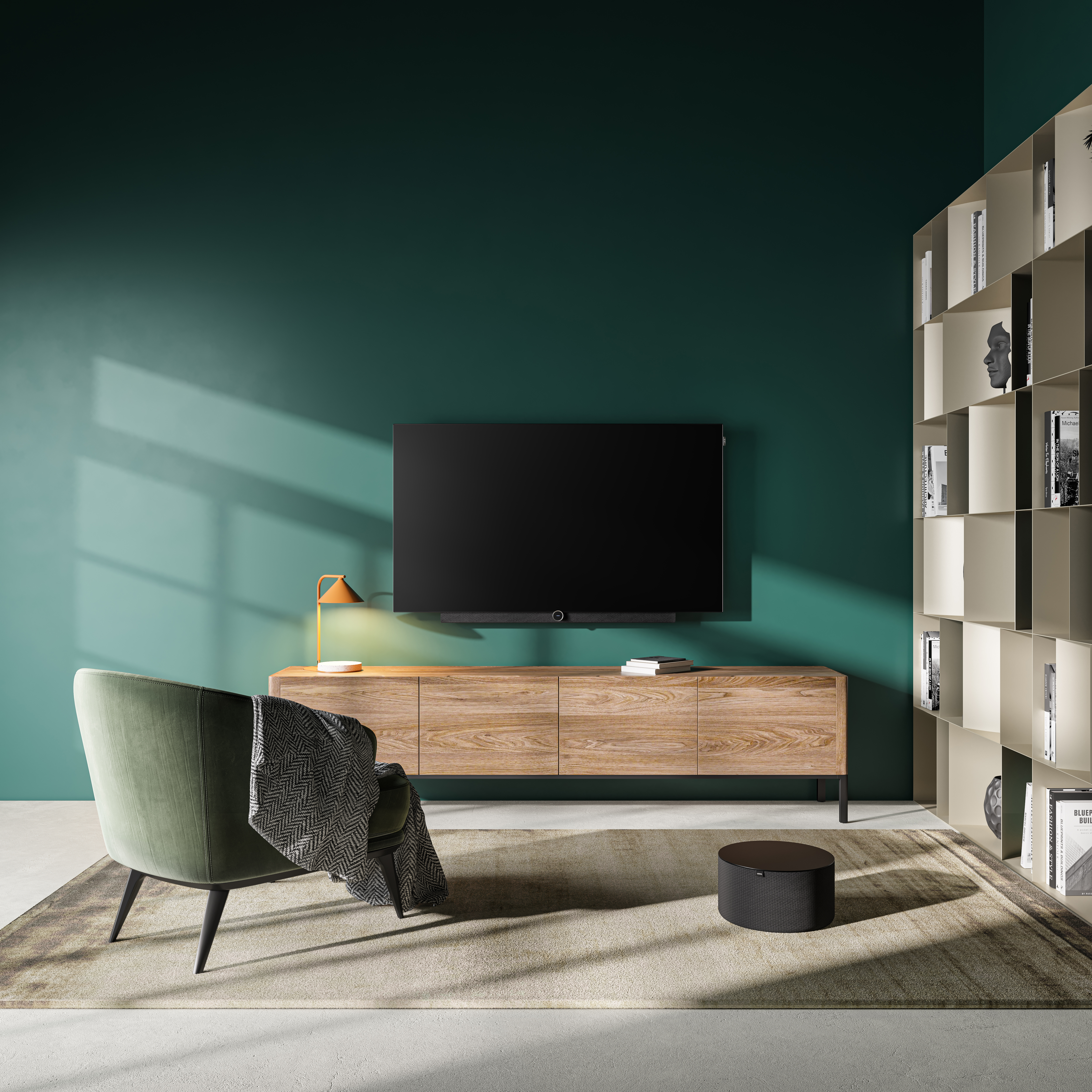 Experience crystal-clear, powerful 3D sound thanks to Dolby Atmos and DTS:X support. Atmos Virtual and Virtual X ensure impressive, room-filling sound that completely envelops you. Immerse yourself and enjoy the breathtaking, three-dimensional premium sound experience only from Loewe.
Loewe bild 3 55" has the latest generation OLED screen. Millions of self-lighting pixels generate crystal-clear images. There´s no backlight, so when not active, the pixels display pure black for incredible levels of contrast and ultra fine details. With a response time of less than a millisecond rapid movements seem breathtakingly authentic. OLED is captivatingly different.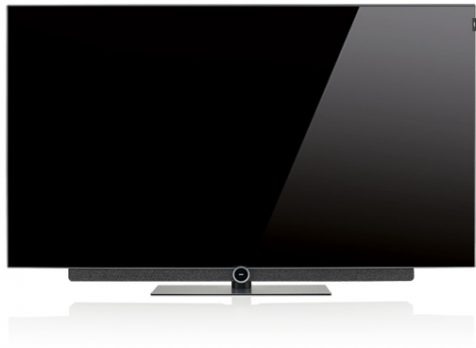 Enjoy music throughout your home.
Listen smarter. With Loewe. Multiroom.
Loewe proudly present the brand new Multiroom family: The Loewe klang mr1, Loewe klang mr3 and Loewe klang mr5.
Thanks to our cooperation with DTS Play-Fi, we can offer a long term experienced, stable and future proved platform, which allows an extraordinary amount of functionality and streaming services. Beside this, also technologies like Apple AirPlay 2 and Chromecast built-in are integrated, to enable the integrating of the Loewe klang mr speaker seamless into your customers´existing Multiroom environment.
Furthermore, all members of the Loewe klang mr family are equipped with WDAL 2.0. Therefore, it's possible to interact as wireless and low latency satellite speaker for the Loewe klang bar5 mr.

At Tivoli, we have a complete dedication to sound — in fact, we're pretty obsessed. Offering only the best quality hi-fi equipment, we take a consultative approach to help you get the right system for your taste in music, budget and home layout.
So whether you're setting up an entirely new system or looking to revolutionise your existing system, we can help. We understand the quest for the best possible music experience because we are music lovers too. With our 9 demonstration rooms and our 40 plus years of experience we will help you find the sound you have been looking for.
 We guarantee customer satisfaction by ensuring we only stock the very best in high-end audio, from legendary premium brands.