Elegant, innovative and progressive - with bild s, Loewe offers you a modern reinterpretation of OLED TV and ensures visually stunning moments in Ultra HD resolution with its sophisticated technology, the razor-sharp OLED display. Equipped with ten drivers and a total output of 120 watts, you will experience sound in unimagined dimensions. What's more, each unit is handmade in the Loewe factory, making each one unique.
A competitive price, but at the same time there are no compromises on the quality. All details are carefully considered and designed. A true Loewe TV! Our bild 1.65 is especially elegant not at least because its frame is made out of brushed aluminium.
The Loewe bild 2 offers you flexibility and new possibilities. Expand your entertainment world with Loewe bild 2 as the focal point of your entertainment system or as a second TV. Enhance your audio experience with a Loewe sound system that connects seamlessly with the Loewe bild 2. And last but not least, Loewe retailers are always ready to assist with expert advice and comprehensive service. Welcome to the world of Loewe.
Loewe bild 3 in 65" and 55" have the latest genereation OLED screen. Millions of self-lighting pixels generate crystal-clear images. There´s no backlight, so when not active, the pixels display pure black for incredible levels of contrast and ultra fine details. With a response time of less than a millisecond rapid movements seem breathtakingly authentic. OLED is captivatingly different.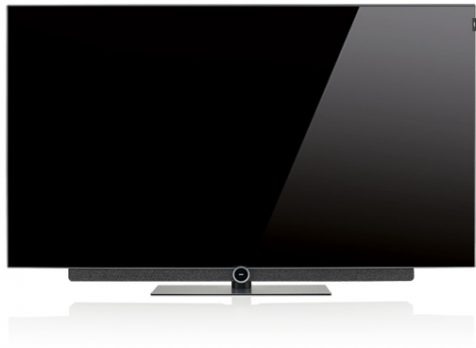 Experience a world where elegance, tradition and performance come together in perfect harmony and discover the extraordinary TV models in the bild v line from Loewe.
The latest technology and a 4K OLED panel with HDR10, HLG and Dolby Vision™ ensure maximum comfort. As you would expect from Loewe, each set is individually calibrated and optimised for perfect viewing pleasure before delivery.
The soundbar with six drivers provides 80 watts of total music output and, with its basalt coloured fabric cover, blends perfectly into the living environment.
German engineering with a great love of detail - for fascinating TV moments

At Tivoli, we have a complete dedication to sound — in fact, we're pretty obsessed. Offering only the best quality hi-fi equipment, we take a consultative approach to help you get the right system for your taste in music, budget and home layout.
So whether you're setting up an entirely new system or looking to revolutionise your existing system, we can help. We understand the quest for the best possible music experience because we are music lovers too. With our 9 demonstration rooms and our 40 plus years of experience we will help you find the sound you have been looking for.
 We guarantee customer satisfaction by ensuring we only stock the very best in high-end audio, from legendary premium brands.